Project Management Software: The Ultimate Guide
Designed for project managers and business owners, project management software can transform your operations. It enables you to plan, manage, and track projects, which increases efficiency and maximizes resources.
At any one time, a company can have multiple projects underway. With many projects involving multi-team and cross-departmental involvement, there may be tens or hundreds of staff working on significant developments. Project management software enables every facet of a strategy to be executed with precision and dramatically reduces the risk of missed deadlines.
Although larger organizations rely heavily on project management programs, this type of software is ideal for smaller companies, start-ups, and entrepreneurs too. With many programs aimed at SMEs, project management software can prevent excess expenditure and improve business performance.
Most project management software focuses on three key elements: planning, tracking and management, and collaboration. By offering a range of tools to facilitate these three aspects, project management software can implement any business strategy. However, there are a range of different programs available.
When choosing project management software, it's essential to select a system that meets your needs. With too few functions, project management software will fail to cope with every phase of your projects. Conversely, too many features could over-complicate your operations.
To help you choose the best option for your business, look at our ultimate guide of project management software.


Offered as SaaS, #LiquidPlanner operates across devices and facilitates mobile devices. When staff are working in the field or operating remotely, a customizable mobile app is a must-have. Although implementing LiquidPlanner can be a little more time-consuming than other similar programs, it is well-designed. The majority of users find the software to be intuitive and user-friendly, which means it's easy to adapt to and use.
However, LiquidPlanner requires a relatively large amount of data before it offers maximum benefits. For some businesses, this limits the efficiency of the software. While larger firms may have easy access to the data required for LiquidPlanner to function, this isn't the case for smaller businesses and start-ups.
When it comes to features, LiquidPlanner is second-to-none. Following implementation, your team will have access to:
Client portals

Agile methodologies

Cost-to-completion tracking

Budget management

Gantt charts

Milestone tracking

Kanban board

Idea management

Traditional methodologies

Time and expense tracking

Portfolio management

Customizable templates

Resource management
Although LiquidPlanner offers a fantastic range of features, it has a relatively high price point. At $45 per month per user, it doesn't come cheap. For larger companies that execute multi-department projects regularly, LiquidPlanner is hard to beat. If you're running a smaller firm or plan to start a business, but, the high price is a drawback.


Perhaps the most well-known project management suite, #MicrosoftProject, is often seen as a go-to program when companies are first introducing project management software. However, it doesn't necessarily offer the best first impressions.
Despite its capabilities, Microsoft Project isn't particularly user-friendly. With more intuitive programs available, it may not be the best option if you want to install software and run with it. If you're willing to take time to become familiar with the interface, but, you could benefit from its powerful features and innovative technologies.
As one of the most advanced project management systems available, Microsoft Project can facilitate projects of any size. The most popular features on offer include:
Time tracking

Manager approval

Resource planning and management

Agile methodologies

Traditional methodologies

Budget tracking

Task reporting

Gantt charts

Project templates

Microsoft Teams integration

Microsoft Power BI integration

Customizable dashboards

Out of the box and custom reporting

PowerApps custom mobile apps

Non-working time setups
As you can see, Microsoft Project has an almost endless range of features. For businesses that require advanced project management, it can be a great option. To get the most out of it, but, you'll need additional subscriptions and programs to integrate into it. Reporting for the web and Project Online is only available when using Power BI, for example.
Although Microsoft advertises Project as a solution for businesses of all sizes, it is best suited to organizations that require advanced project management. The level of implementation and integration means larger firms are often the only businesses with the resources to make the most of what this software can offer.
When you purchase Microsoft Project, there are many things to think about. Microsoft offers its project management software in three forms; Project on the web, Project Online, and as an installed program (desktop client). However, not all features are available across all three formats.
There are three further subscription options to consider with prices from $7 per user per month to $55 per user, per month. However, there are budget-friendly options available. For the full suite of features, however, the $55 per user, per month price tag might be overpriced compared to other programs on offer.


Unlike some other project management suites on the market, #Trello is ideal for smaller businesses. If you're planning to start a business, running an SME, or growing your business, it could be what you need. What's more–they offer the basic model free for an unlimited period.
Although Trello doesn't offer budget planning or reporting, it has a wide range of other features, including:
Customizable templates

Agile methodologies

Traditional methodologies

Gantt charts

Collaboration tools

Time and expense tracking

Resource management

Kanban board

Ideas management

Portfolio management

Milestone tracking
Using a combination of cards, boards, and lists, Trello makes it super-easy to organize workflows. It's probably one of the most user-friendly project management suites you'll find. You won't get individual client portals built-in, but client-specific deadlines can be managed and monitored using customizable boards.
The lack of budget management is, perhaps, the biggest drawback. For companies who want to combine financial management with project monitoring, Trello isn't the best option. However, for businesses that provide ongoing client services and want to manage team workflows, such as a content marketing agency, Trello is a great option.
Delivered via the cloud, Trello doesn't offer an installable desktop application. You will benefit from access to Android and iOS apps, which make it easy to manage projects on the go. With the option to integrate a variety of tools, such as Dropbox and Google Drive, Trello lets you 'Power-Up' its tools for enhanced functionality.
The in-built automation features make Trello particularly popular, especially for business managers who spend a lot of time actively managing projects. By implementing commands, you can automate your usual tasks and streamline processes.
As you might expect, Trello's free subscription doesn't offer access to all of its features. Despite this, Trello's free project management software is still highly impressive and an excellent solution for smaller businesses.
If you do want to take advantage of the extra features on offer, you can opt for a business subscription at $9.99 per user per month. Alternatively, enterprise subscriptions are also available. These start at around $20 per user, per month but reduce in price according to the number of users.
For large corporations, Trello may not offer the vast array of tools and analytics that other project management suites provide, and the lack of budget management is a disadvantage. However, if you're looking for budget-friendly, intuitive project management software to simplify your workflows and streamline your processes, Trello is hard to beat.


Designed for teams with 20+ members, #Wrike is well-suited for mid-sized businesses and large enterprises. Perfect for collaboration and multi-project environments, Wrike can create custom fields, workflows, and reports.
Although most people find Wrike to be user-friendly, you do have the benefit of live online support available 24/7. For companies with employees working globally, the ability to access support across different time zones is advantageous.
In terms of features, Wrike has plenty to offer, including:
Budget management

Agile methodologies

Traditional methodologies

Time and expense tracking

Kanban boards

Gantt charts

Cost to completion tracking

Collaboration

Resource management

Milestone tracking

Portfolio management
Compared to other project management suites at the same level, the only thing missing from Wrike's range of features is idea management and customizable templates. While you won't be able to create custom templates, you can customize workflows, reports, and fields, so this needn't put you off.
Delivered via the cloud or as a desktop application, Wrike also offers project management via Android and iOS apps. This makes it easy to keep up to date from any location and ensures teams can collaborate from anywhere, at any time.
Wrike offers shared worklists for up to five users for free, but their real project management software starts at around $10 per user, month (up to 15 users). From there, you'll pay $25 per user per month as part of a business subscription.
However, it's important to note that Wrike offers a variety of add-ons, which come at an extra cost. Wrike Analyzer provides advanced analytics, for example, while Wrike Integrate handles custom integrations.
Wrike offers team packager for marketers and professional services, which includes a selection of relevant add-ons. If a team package fits your business needs, it may be the most cost-effective way to use Wrike. For a content management agency, for example, Wrike for Marketers offers a range of industry-specific tools that are designed to streamline processes.
If your company needs a broader range of options, however, the need for extra add-ons can inflate the price. While Wrike is user-friendly and highly functional, it has a relatively high price point. With similar project management programs offer comparable functionality at a cheaper cost, you may find more cost-effective options are better for your business.


Known for its ease of use and intuitive design, #Asana is one of the most popular project management systems. As well as being easy to implement, this project management software offers a vast array of features.
Businesses that choose Asana will have access to:
Client portals

Kanban boards

Idea management

Agile methodologies

Traditional methodologies

Time and expense tracking

Budget management

Portfolio management

Resource management

Collaboration tools

Gantt charts

Cost to completion tracking

Milestone tracking

Customizable templates
Available via the cloud or as a desktop application, users can also manage projects from mobile devices with Android and iOS apps. Asana receives consistently good reviews from its users, because of how user-friendly its interface is and how many features it offers.
Although Kanban board views are limited compared to some other project management suites, there are few disadvantages to this software. With the ability to manage overall business objectives, mid-size projects, and specific tasks, there are plenty of ways to use Asana.
Offering a free subscription for up to 15 users, you can access a decent number of features without paying a penny. Ideal when you're starting a business, you can upgrade a premium or business subscription for around $14 per user, per month or $26 per user, per month. Also, Asana offers customized enterprise-level subscriptions.
Predominantly used by small and mid-sized businesses, Asana remains an excellent choice for companies that are looking for user-friendly project management software that can be scaled to suit your needs.
Choosing the Best Project Management Software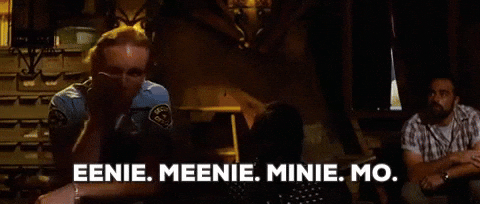 Although project management software is all designed for the same purpose, they don't all offer the same features and functionality. Also, some sectors are better catered for by specific project management software providers.
Because of this, the best project management software depends on your company's specific needs. As highlighted above, there are plenty of options for many start-ups and new businesses, small and growing companies, and large-scale enterprises.
No matter what size your organization or what stage you're at, the right project management software can enable you to reduce costs, streamline processes, optimize operations, and increase productivity.
If you'd like some support with your project, contact us today!